Introduction
---
SHAANXI HAITONG CHEMICAL MACHINERY CO.,LTD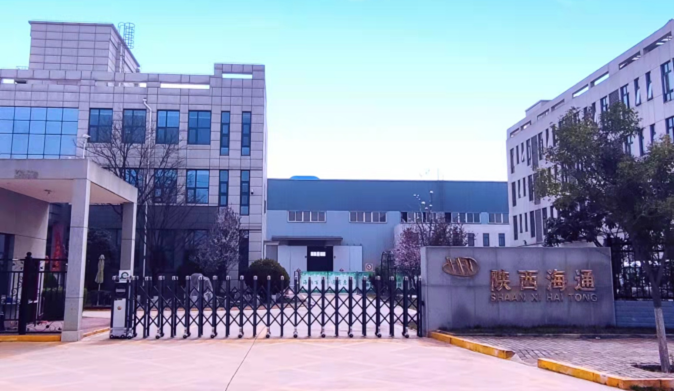 Shaanxi Haitong Chemical Machinery Co., Ltd. is a manufacturer specializing in the production of oil refining and chemical equipment. The company has production equipment and strong technical strength. It has passed the ISO9001 quality management system certification, ISO24001 environmental management system certification, and GB/T28001 occupational health and safety management system certification of the Quality Certification Center of the State Administration of Technology Supervision, and has the design and manufacturing qualification of D1 and D2 pressure vessels, as well as Class A3 air cooled safety registration certificate (including Class I and Class II fin units). It is a second-tier supplier of CNPC, a first-tier supplier of China National Chemical Corporation, and a second-tier supplier of CNOOC.
The company's new factory is located in xi'an high land entirely different industrial park,convenient transportation,the company's assets 150 million,covers an area of 70000㎡,the factory covers an area of 20000㎡,annual production capacity of 40000 tons,output value of 600 million yuan.The company has nearly 300 employees,including more than 120 engineering and technical personnel,38 with intermediate titles,10 with senior titles and 15 with quality inspectors.It can provide carbon steel, low alloy steel, stainless steel, heat resistant steel and other cold exchange equipment,air cooled heat exchanger and other non-standard chemical equipment for oil refining,chemical industry,electric power,light textile and food processing enterprises.Special air cooler equipment can be designed and manufactured according to the requirements of customers.It has successively won the titles of"China quality credit unit"and"xi'an quality credit AAA brand unit".
Main products:air cooler,combined air cooler,surface evaporative air cooler,compound surface evaporative air cooler,heat exchanger,air heater,auxiliary air cooler of power station and various non-standard equipment.
Enterprises to the quality of survival,development,for refining equipment,quality is particularly important.To this end,we after years of solid work,according to the needs of products and iso9001-2008 quality management system requirements compiled the"quality assurance manual.Especially in recent years,according to the changes in the market,the company has carried out internal rectification to develop the market,increase output and improve efficiency.In the production process,we have checked and accepted according to the current national standards, namely TSG R0004,GB150,GB151,NB/T47007 and AP1661 of American petroleum association.All the supporting products have versatility and interchangeability. Set up a quality assurance engineer in the plant, the head of the plant quality work, strictly implement quality veto, consists of design, process, welding, material, inspection, on-site manufacture and so on six engineers, according to the requirements of process and production process quality control,we specially set up more than 70 quality control points,two stop points(nondestructive testing,hydrostatic test).In view of the fan vibration problems,we specially organize researchers to improve the design,the manufacturing process layer upon layer of strict checks,to complete the fan static balance,dynamic balance and fan frame overall operation test.Thus,the whole process from raw materials to finished products is put under the strict control of total quality management,which effectively ensures the steady improvement of product quality.
The advanced product technology,the company is currently in the air cooler selection,design,manufacturing and other aspects of the domestic advanced level.The latest American HRTI 7.0 software was used for selection.In terms of design and manufacturing,sw6-2011,NB/t47007-2010,api661-2002 and gb150-2011 are adopted.The products designed and manufactured by the company range from high pressure air cooler of 30Mpa to large diameter semicircular tube air cooler operated in vacuum state.From general dry type horizontal air cooling,to wet and dry combined air cooling;From the conventional 4-row air cooler to the surface evaporation of the 32-row air cooler;From the general air blast air cooling,to the hot air inside and outside circulation air cooler;From general Q345R material air cooler,to HIC,CrMo,316L,composite material air cooler.
We sincerely welcome customers to our company to guide and supervise our work.